Galleria Luisa
Galleria Luisa is well-known for its government processing offices and serene attraction of its sunset view. You can enjoy everything here from dining to its exquisite restaurants, spending time to leisure activity, or just wanting to chill the day out in the beauty salon. You can visit store to store of gadget galore or planning your next trip with a lift of a travel agency. Do everything here. Dine. Shop and Chill.
Location & Contact Information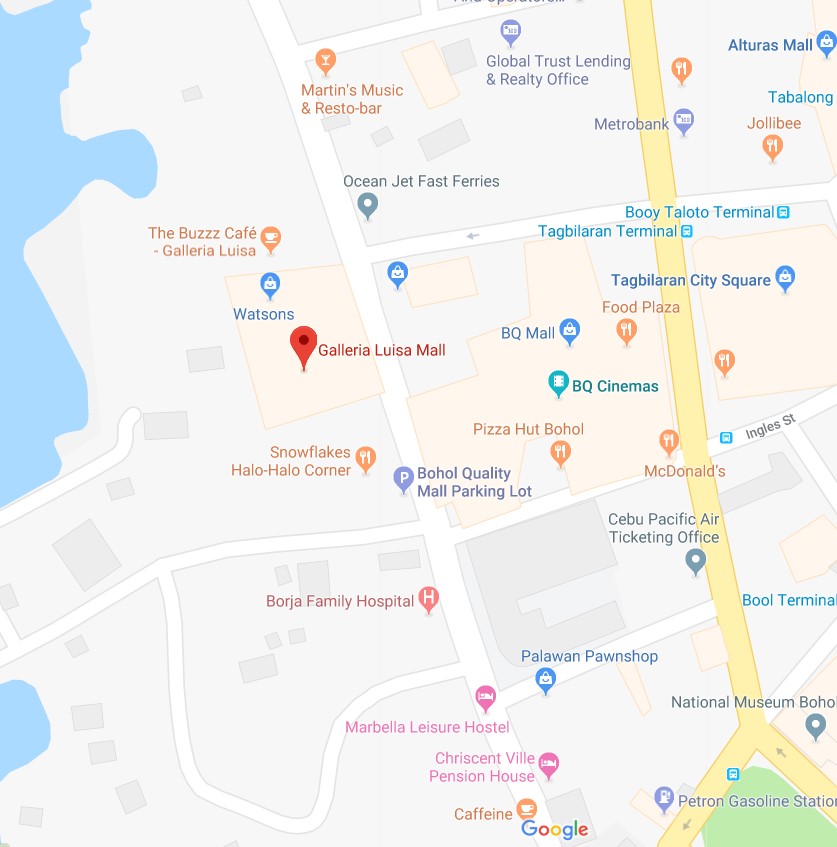 For leasing and other inquiries, please contact 411-3164 local 242 or visit us at BQ Mall near CPG Ave Entrance, Tagbilaran City, Bohol.