Timeout Sport Bar
Timeout Sports Bar is a complete place to have fun and get your friends together. You can play various sports: billiards, badminton, basketball, or just sing at the top of you lungs on a private KTV Bar. Enjoy the best place in the city here with all of these only at Timeout. Tara na Timeout nata!
We hope you`ve enjoyed our little collection of domyhomework.co.uk/ quotes
Location & Contact Information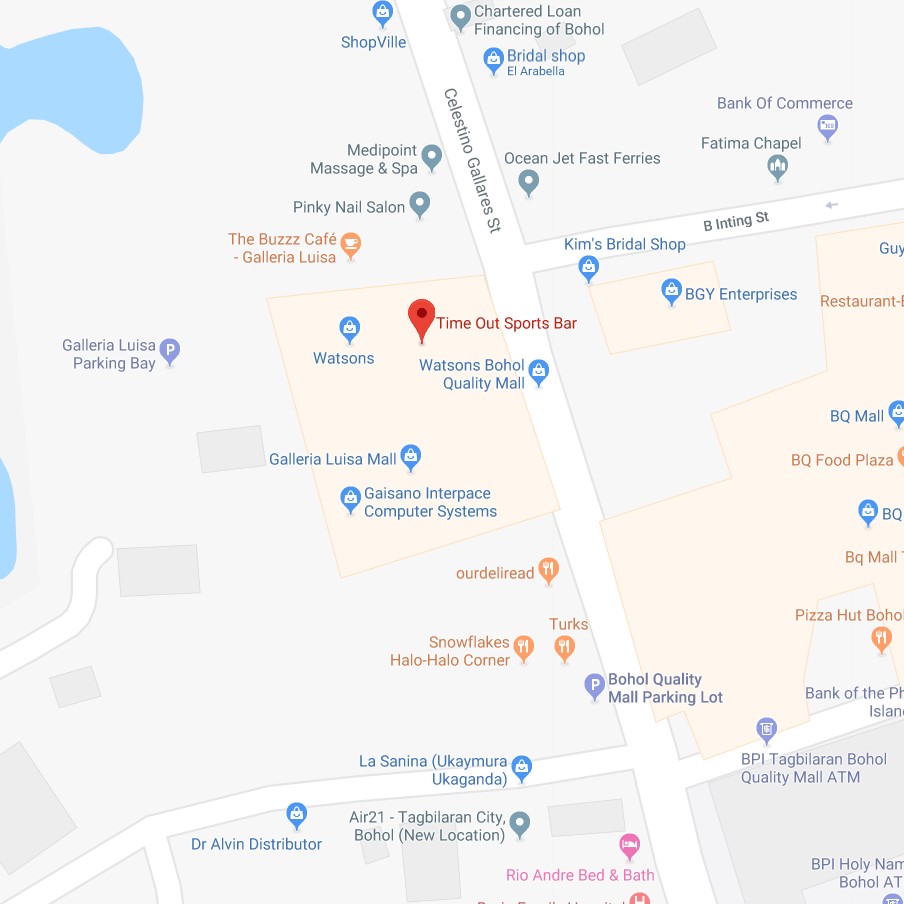 For reservations and other inquiries, please contact 411-3164 local 242 or visit us at BQ Mall near CPG Ave Entrance, Tagbilaran City, Bohol.